Neo 7
Bring Beovision 7 back to life - update your TV with a brand new TV (LG, Samsung, Loewe, Sony, Philips and Panasonic) and control it all with your B&O remote - just like new again.
Connects directly to: LG, Samsung, Loewe, Sony, Philips and Panasonic
Install the innovative and newly developed Neo 7 Adapter™ between the TV and the Beovision 7 stand.
Connect the cables - you're ready.
You can now rotate the stand and tilt the TV as well as control the TV - all with a B&O remote control.
The Neo 7 Adapter™ can control TVs from LG, Samsung, Loewe, Philips, Panasonic and Sony,
If you want to update the TV on your Beovision stand, you've come to the perfect place!
As technology evolves, the B&O TV has become obsolete, but that doesn't mean you have to replace the entire stand. With our innovative solution, you can simply put a new TV on the stand and connect a Beolab 7 speaker, transforming your outdated setup into a modern, high-quality entertainment system.
With this new setup, you can experience your favorite movies and TV shows like never before with crystal clear sound and picture quality. Upgrade your entertainment system today with our Neovision 7.
VESA mountings
Mount your new TV with a specially designed bracket - directly on the Beovision 7 stand (either floor, wall or table).
These VESA plates are specially designed to mount on a floor stand, wall bracket or table stand from the Beovision 7 series.

Read more about the VESA plates here
Disassemble the current B&O TV by loosening 2 screws. Mount the VESA plate on your TV and then mount the plate with the TV on the stand. Remember to tighten the 2 screws.
The product is prepared for the installation of Neo 7 Adapter.
The VESA bracket is available for both the Beovision 7.32 stand and the 7.40 stand and is available for TV screens of 40″ to 75″ in size.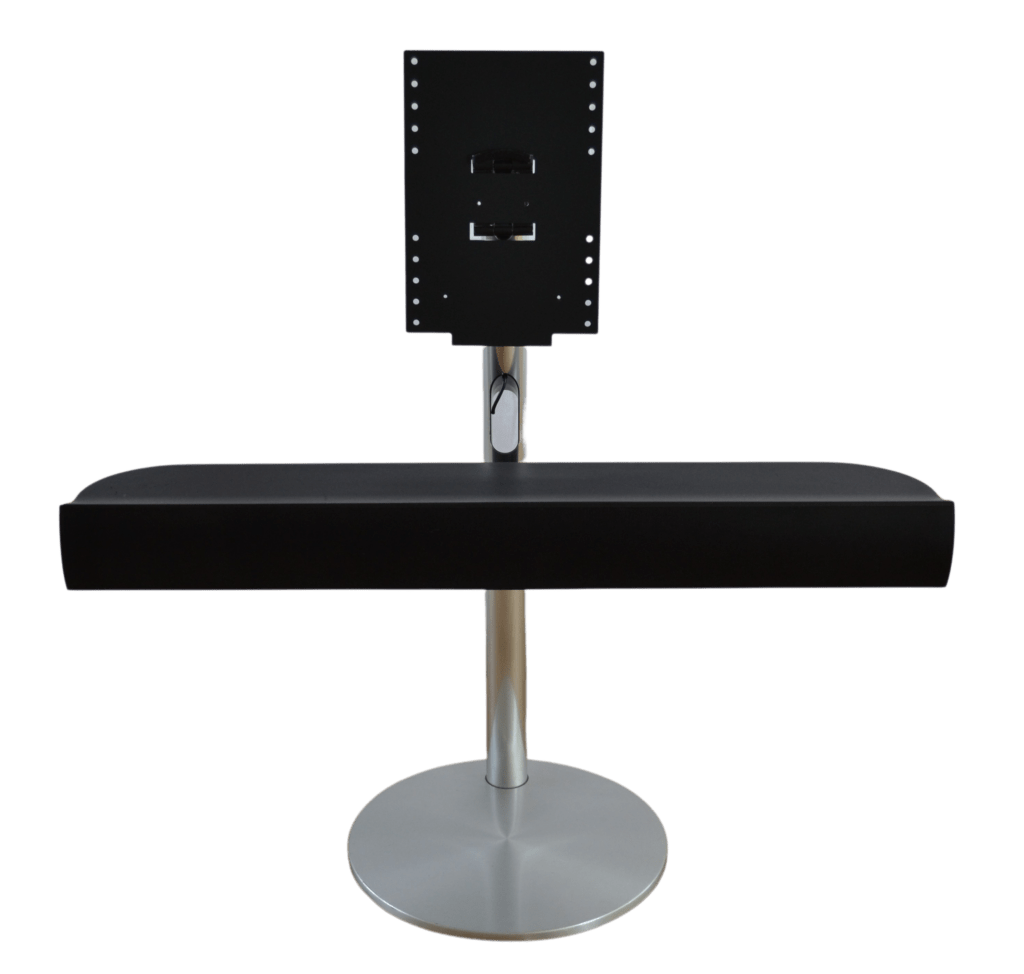 Simple installation of cables
Connect the cable to the B&O stand, the cable to the optical output on the TV and finally the cable to the Beolab 7 soundbar.
The Internet cable is used for automatic updating of the software.
The products are tied together as follows
Neo 7 Adapter in the packaging
Neo 7 Adapter delivered directly to your address and ready to use. Open the packaging and attach the adapter directly to the VESA plate.
Install cables and you're ready.
Buy it via Neo Shop
You can also contact your B&O dealer, who can help with the purchase and installation.
Get all the parts delivered straight to your door - and you're ready to go. You can buy together Neo 7 Adapter, VESA plate for your TV that fits on the B&O stand, necessary cables - simple and elegant.
Buy it in Neo Shop - click here.